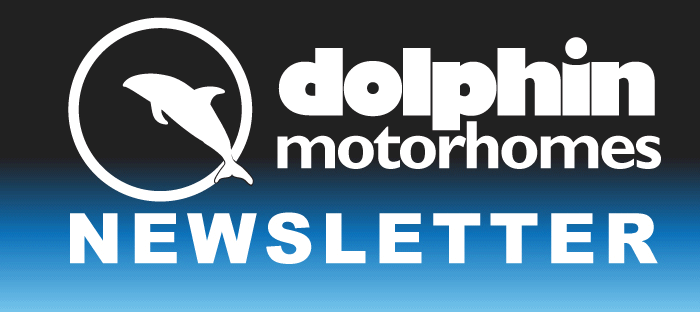 Since its entry into the motorhome market three years ago, Bailey of Bristol has quickly established a reputation for building vehicles that provide the unique combination of superior performance, award-winning design and unbeatable value for money.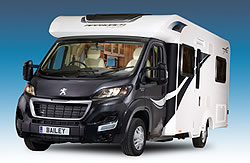 Arriving in September to the Dolphin Dorset branch, the Approach Autograph takes this successful formula a stage further by broadening the overall appeal of motorhomes making them an attractive proposition to a wider audience.
The three elements of the vehicle are integrated visually with a striking new exterior colour scheme featuring a graphite cab, a polar white body and a contemporary graphics scheme. Together these combine with an aesthetically enhanced aero-dynamic body shell profile to give the Approach Autograph range a distinctive new look which announces that you travel and arrive in style.
The brand new design cab for 2015 will be in branch very soon!
See the full news article for more information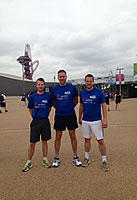 With Graham Emery in the Dolphin team, running has become part of our culture! He sees a marathon as a mere Sunday jog! Josh, Tom and Rob Willis have decided to join Graham and will be running the Great South Run in October to raise money for Dolphin's charity the Rose Road Association. The 10 mile road race is situated in Southsea on Sunday 26th October and finishes with a 2 mile run along Southsea sea front. Josh and Tom took part in a warm up race with Graham last month in London at the Queen Elizabeth Olympic Park; a 5 mile run taking in the fabulous views of the Olympic Park.
If you'd like to support the Rose Road Association and sponsor the brothers:
Unfortunately we have had to cancel our Open Weekend in August, but we will be holding other events soon. Watch out for more information in these newsletters and on our Facebook and Twitter pages.

Make sure you have our 2015 Product Launch Weekend in your diary: November 7th-9th.
Dolphin Motorhomes Hampshire
478 Bursledon Road
Southampton
SO19 8NH
T: 02380 406777
F: 02380 406888
E: sales@dolphinmotorhomes.co.uk
W: www.dolphinmotorhomes.co.uk
Dolphin Motorhomes Dorset
Iford Bridge (Main A35)
Barrack Road
Christchurch
BH23 2QA
T: 01202 479444
F: 01202 474247
E: sales@dolphinmotorhomes.co.uk
W: www.dolphinmotorhomes.co.uk