It is vital you ensure your vehicle is checked over and ready to go before you get back on the road. Here's our guide to what you must do to ensure you are ready to go...
Water Systems
Close off your drain taps for your fresh water tank, waste water tank & hot water boiler
Refill your toilet flush (if separate to main fresh water tank)
Refit your strainer to the water pump (if applicable)
Fill fresh water system, leaving all taps in the open position during this process to push air out of the pipes; this will help prevent any air locks
Turn on the water pump & leave running until you have a steady flow of water coming through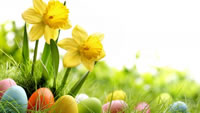 Batteries
Reconnect both your engine & leisure batteries before charging them for 24 hours each or taking on a long drive for approximately one hour.
Mechanical
Check oil, lights & levels
Check tyre pressures & general condition
Check brakes & handbrakes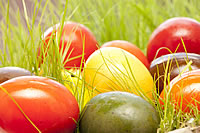 General
Check & run all appliances on gas, electrics, diesel heating (if applicable) until all are functioning correctly.
cooker hobs
ovens & grills
heater
water heater
fridge
Check tension & operation of all roof lights & blinds, plus lubricate if necessary.
Lubricate all locks, catches, habitation doors, lockers & water filler cap.
We are open...
Good Friday: 10.00am - 4.00pm
Easter Saturday: 9.00am - 5.00pm
Easter Sunday: CLOSED
Easter Monday: 10.00am - 4.00pm

Dolphin Motorhomes Hampshire
478 Bursledon Road (A3024)
Southampton
SO19 8NH
T: 02380 406777
F: 02380 406888
E: sales@dolphinmotorhomes.co.uk
W: www.dolphinmotorhomes.co.uk
Dolphin Motorhomes Dorset
Iford Bridge (Main A35)
Barrack Road
Christchurch
BH23 2QA
T: 01202 479444
F: 01202 474247
E: sales@dolphinmotorhomes.co.uk
W: www.dolphinmotorhomes.co.uk